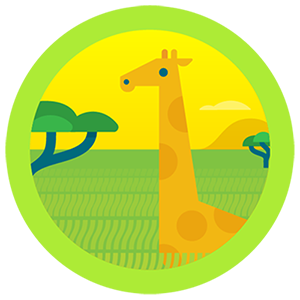 You'll be happy to know I have now earned my Fitbit (brand fitness tracker)'s Serengeti badge. Yup. Have walked 500 miles. On the days when I both wore my fitbit, and remembered to charge it. I'm not sure I feel any healthier, but I do feel more justified in putting my feet up from time to time.
There's something about keeping track of the things that I have done–possibly more in writing than in "exercising" that makes me produce more, and feel better about it. I keep a calendar with my progress–or at least whatever it is I'm working on–written down on it. You know. Right next to my vitamin pills and whatever I wound up eating for breakfast.
And I have moved–via the Writing Sprints Journal–into bullet journaling. Oh, hey, look. I'm actually ahead of schedule. I have a schedule. I have a plan for tomorrow. There's something I need to do.
There's also something to be said for the record. If you'd told me three months ago that I could walk 500 miles, I'd have laughed in your face.
Three months from now… among other things… I'd like to be querying my novel, and I'd like to be finishing up the first draft of whatever strikes me during NaNo.
That's going to be some time juggling.